British Prime Minister Boris Johnson's healthy has deteriorated to the extend of being moved to intensive care after he was admitted in Hospital and put on an Oxygen.
According to the Metro report, "Downing Street has stressed the hospital visit is not an emergency but was a done on the advice of his doctor because of 'persistent symptoms', which is believed to be a high temperature."
The prime minister, 55, was admitted to hospital in London with "persistent symptoms" on Sunday.
Boris Johnson 'put on oxygen' as he battles coronavirus in hospital
The latest report from BBC suggest that the Prime Minister's condition keeps worsening and he has been moved to intensive care. Official statement read: "Since Sunday evening, the prime minister has been under the care of doctors at St Thomas' Hospital, in London, after being admitted with persistent symptoms of corona virus.
"Over the course of this afternoon, the condition of the prime minister has worsened and, on the advice of his medical team, he has been moved to the intensive care unit at the hospital."
Coronavirus: Boris Johnson moved to intensive care as symptoms 'worsen'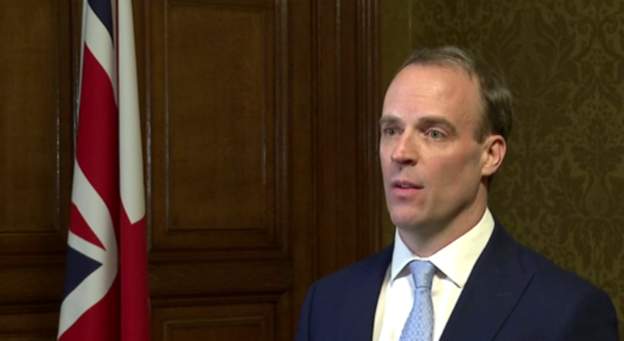 Foreign Secretary Dominic Raab tells the BBC he will deputise for the PM "where necessary in driving forward the government's plans to defeat coronavirus".

Theresa May tweeted; "My thoughts and prayers are with @BorisJohnson and his family as he continues to receive treatment in hospital."
Macron sends his 'full support'
The French president has tweeted his reaction to the news.
Emmanuel Macron's tweet, in French, reads: "My full support for Boris Johnson, his family and the British people at this difficult time. I hope he overcomes this ordeal quickly."
Well wishes have also come from Ireland's deputy prime minister, Simon Coveney, and Spain's prime minister, Pedro Sanchez